Rusicaa is an Adivasi/indigenous-owned fashion and accessories brand and retailer started in 2013, in Hiktu, a small village near Jamshedpur in Jharkhand when Doman Tudu, a NIFT graduate, took the onus of developing his community members and that of other ethnic tribes around the country. We use fashion, art, and design as a means of storytelling and reclaiming culture to maintain an "Adivasi/Indigenous Identity". To empower tribal communities and inspire pride we promote Adivasi/ indigenous designs and explore themes and issues within the Adivasi/indigenous culture.
We equate this communicative use of design with the traditional role of storytelling: it allows Adivasi/ indigenous designers and artisans to express, interrogate and subvert notions of being Adivasi/indigenous; to create and perpetuate cultural traditions; to enhance aesthetic aspects of dress design; to build and maintain a community. Our brand revolves around Adivasi/indigenous fashion and provides a cultural contextualization and analysis pertaining to identity, creativity, and tradition. Our deeply rooted sense of community provides a compass that guides the decisions we make in our day to day work.
Using a dynamic approach to popularize these rich and dying art forms globally we wish to break all current stereotype practices of preserving culture and shift it into the mainstream firstly benefiting the artists by giving them a sustainable livelihood option and secondly to encourage a sense of pride, wellbeing and future possibilities with Adivasi/indigenous communities as the region battles an ethnocide.
Empowering informal workers, especially women, has positive ripple effects in communities and societies. Rusicca celebrates the adivasi/indigenous culture as it lives today. We work with communities about the cultural significance of adiviasi/indigenous designs and the right way to use them. When people buy our products, we can tell them a story. And then when someone asks them what they are wearing and about the product, they can share that story too.
We are not a brand working with just a factory or machines; we are working with people and communities. We produced through a batch process system: Our Products are carefully crafted with an eye for detail and not mass-produced.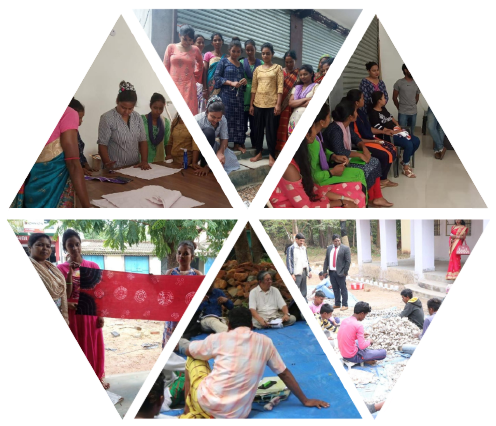 The vision of Rusicaa is reflected through its logo. Our brand identity is derived from the Santhali mythology that says that the world was created by two swans who protect its people.
Taking cues from the folklore, Rusicaa developed as a brand with a vision to uplift the spirit of the Indigenous communities in India.
By providing them with the right socio-economic platform and resources, Rusicaa encourages tribe members to participate in business, trade, and artistry, so they can bring themselves to the forefront of society and contribute immensely to the development of our nation.
A culture is maintained when it is used, but not necessarily when it is protected. The biggest fight tribals in India face today is to sustain our culture. Every tribal artist and artisans are sustaining culture by producing and creating right now. With the continued marginalization of the Adivasi communities, it is particularly harmful to Adivasi people that designers and labels draw from deep-rooted design principles without crediting the culture they are taking them from.
Rusicaa works with the community about the cultural significance of our designs and the right way to use them. We look at our supply chain more than our revenue targets. We think about who we are impacting positively or negatively. We are not a brand working with just a factory or machines; we are working with people and communities.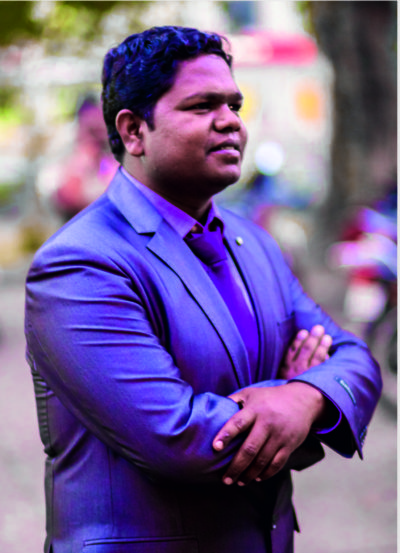 A graduate in Apparel Technology from NIFT (National Institute of Fashion Technology), Bengaluru, Doman had the dream to share his artistic skills and technical prowess with his community to bring about a paradigm shift in fashion trends. Working with the leading names in the garment industry for 5 years, Doman acquired market knowledge and business insights which would eventually translate into realizing his dreams.
A visionary and an entrepreneur, Doman shaped Rusicaa to become the pride of his Santal community and a foundation for Indian tribal art forms and boost the social presence of tribal communities of India.
Aptly named Rusicaa, which means 'joyful' in the Santhali language, the brand intends to spread joy and cheer amongst the masses with its incredible ingenuity in music, design, fashion, and handicrafts.
Rusicaa aims to provide a platform to immensely talented and creative tribal artists across India to showcase their skills and find the much-needed exposure for their communities.
With a B.Ed degree and a master's in History Salge has been hand in hand in developing Rusicaa along with her brother Doman. Being a major in History, Salge understands the intricacies of the Santhal and Indigenous cultures and their traditions of India which helps shape the brand and pave the way for people to join this venture.
As an Adivasi woman from the Santhal community in India her main motivation has been to tackle the entrenched power inequalities in our society. She believes in challenging the systems of patriarchy and related socio-cultural norms at various levels. She feels strengthening gender equality in business would be a valid entry point towards achieving the Sustainable Development Goals.
Salge's insight and understanding of her own community and of similar ethnic groups helps shape the identity of Rusicaa.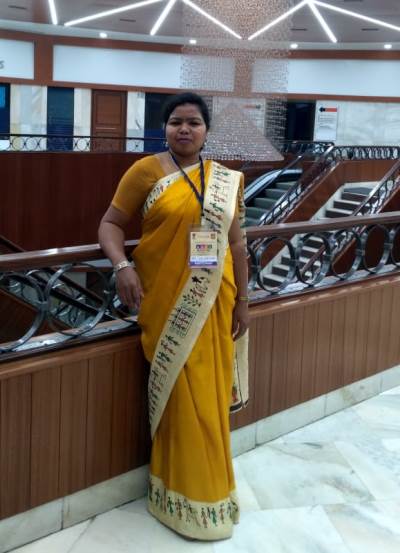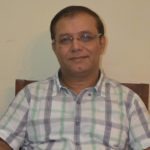 Dr. Sanjay Patro
Academic marketing specialist, XLRI Jamshedpur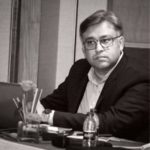 Manjul Kumar
Ex-banker with SBI, Communications & Branding professional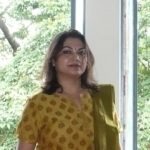 Dr. Mita Tarafder
Senior Principal Scientist, CSIR-NML & Social Entrepreneur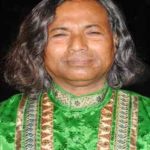 Padma Shri Mukund Nayak
Renowned Nagpuri artist of Jharkhand and a recipient of Padma Shri Award, 2017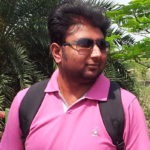 Jaikee Jaiswal
Technical Head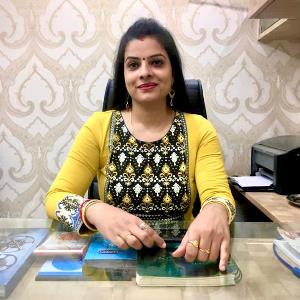 Avita Verma
IT Consultant